Bay Bridge Chapter Events
The ACEC Bay Bridge Chapter holds luncheon meetings on the fourth Wednesday of the month from 11:30-1:30.
Lunches alternate between Oakland at The Washington Inn & San Francisco at the Sir Francis Drake Hotel.
For additional information, or to be added to our mailing list for future events, please contact Allison Martin.
Upcoming ACEC CA & BBC Chapter Events
April Lunch:
CALIFORNIA HIGH-SPEED RAIL
2018 DRAFT BUSINESS PLAN UPDATE
Wednesday, April 25, 11:30am – 1:30pm
The Washington Inn, 495 10th Street, Oakland
http://www.thewashingtoninn.com/
Join us as we welcome:
Boris Lipkin, Deputy Director, Business Analytics and Strategic Planning
California High Speed Rail Authority

Deadline to RSVP Monday, April 23
Cost
$50 ACEC CA Firm Member or Affiliate Bay Bridge Chapter Firm Members
$70 Other ACEC CA Chapter Affiliate Firm Members
$70 Members of Other Bay Area Engineering Organizations
(AAAE, APWA, CMAA, WTS, PEMA, DBIA, etc.)
$120 Non-Members
$20 Additional walk-in charge
$200 Sponsor (includes one ticket)
(only ACEC CA Member or Affiliate Member Firms may sponsor)
If you're not sure about your firm's membership, or to join the Bay Bridge Chapter,
please contact Moya Henderson
Thanks to our current sponsor (three sponsorships still available):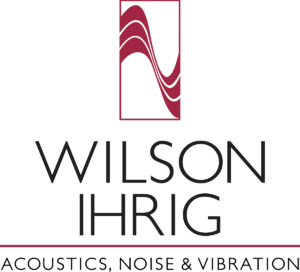 Contact Allison Martin if you're interested in being a sponsor of this event.
Buffet Menu
Caesar Salad, Baked Salmon with Basil Pesto Sauce, Fettuccini Alfredo with Grilled Chicken,
Mashed Potatoes, Carrots, Tres Leches Cake, Rolls, Beverage
Directions from BART
Get off at BART 12th Street City Center Station in Oakland, exit to street level via 11th Street exit.
Meeting Schedule
11:30-12:00 Registration, networking, iced tea/sodas served
12:00-12:30 Seating, introductions, lunch served
12:30-1:30 Speaker introduced & program begins
April 15-18:  ACEC National Convention – Washington, D.C.
May 8:  Legislative Visit Day, Sacramento
May 23:  ACEC BBC Chapter Monthly Luncheon – San Francisco
Speakers from SFO and Port of Oakland
Further Details to Come
June 27:  ACEC BBC Chapter Monthly Luncheon
July 25-27:  ACEC CA July Board Meeting & Leadership Training – Pendry Hotel, San Diego, CA