When:
December 8, 2020 @ 12:00 pm – 1:00 pm
2020-12-08T12:00:00-08:00
2020-12-08T13:00:00-08:00
REGISTRATION is now CLOSED. Member firms attend for free, so if you're a member of a BBC Member Firm and would still like to attend, please email acec.ca.bbc@gmail.com prior to the event and a Zoom link will be sent to you! If your firm is a member, you're a member. Check out our member list HERE.
Thank you to our sponsors:
EVENT INFORMATION
Ryan Fetters, Principal at Gensler, and Aviation Design Director will moderate this panel of representatives from all Bay Area airports for an engaging discussion that will included:  an update on airport operations given the pandemic (i.e., operating procedures, guidelines, regulations, etc.), the impact on the pandemic airport procurement budgets, and future projects, whether projected or budgeted.
Join us for the the Regional Airport Panel with representatives from all Bay Area airport representatives include:
Bryant Francis, Director of Aviation at Port of Oakland, Oakland International Airport (OAK)

Geoff Neumayr

, Chief Development Officer, San Francisco International Airport (SFO)

Judy Ross

, Assistant Director of Aviation, Norman Y. Mineta San Jose International Airport (SJC)
MODERATOR: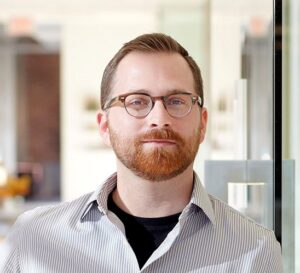 Ryan Fetters
Ryan Fetters is a leader in aviation design and contributed to some of Gensler's most notable projects, including his ongoing work with SFO for the last ten years.  He is a regular speaker and panelist and has authored numerous blogs and articles on the topic of human-centered design. In 2014, he was selected as one of VMSD Magazine's "Designer Dozen," which highlights up-and-coming designers under the age of 35. He holds a Bachelor of Architecture degree from California Polytechnic State University.
PANELISTS: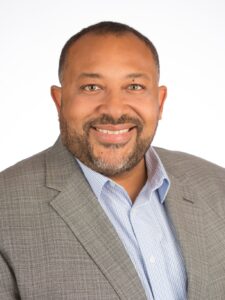 Bryant Francis
Bryant joined the Port of Oakland as Director of Aviation in March 2016.  He leads a staff of over 250 and is responsible for the management and operation of Oakland International Airport (OAK).  With annual revenues exceeding $200 million in 2019, the Airport is the top revenue generator of the Port's three business lines.  OAK is the 5th busiest passenger airport in California and is the busiest air cargo airport in Northern California. Originally from Harrisburg, PA, Bryant is a 25-year Aviation Industry veteran. Before joining the Port of Oakland, he was Director of Long Beach Airport in Southern California. Prior to that, he served as Director of Airports for the Shreveport Airport Authority in Louisiana. Bryant is deeply involved in industry organizations such as Airports Council International – North America, where he is currently a member of its U.S. Policy Council, Vice Chair of its Medium Hub Committee, and is the Board Liaison for its Business Diversity Committee.  He is a Certified Member of the American Association of Airport Executives and is a member of its Policy Review Committee. Locally, he serves on the Boards of both SPUR Oakland and the East Bay Economic Development Alliance. He holds a Bachelor of Science degree in Aviation Management from Embry-Riddle Aeronautical University in Daytona Beach, FL.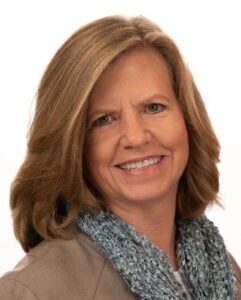 Judy Ross, AAE, CAE
Judy is the Assistant Director of Aviation for Mineta San José International Airport (SJC) since April 2018.  She served as Interim Assistant Director of Aviation since 2017 and Deputy Director of Aviation – Planning and Development at Silicon Valley's airport since 2015. This experience has included managing the administrative functions of the Airport Director's Office as well as the five Airport divisions: operations, facilities and engineering, finance, planning and development, and business development. Her vast knowledge of the aviation industry and steady management approach was developed through her three years at SJC, as well as at other U.S. airports. She served as Deputy Aviation Director at Phoenix Sky Harbor International Airport for seven years; Director of Airport Planning and Development at Little Rock National Airport for two years; and while at San Diego International Airport for 10 years, she was Manager of Program Controls, as well as holding other positions. She serves on the Board of Directors of the American Association of Airport Executives (AAAE) where she is an Accredited Airport Executive (AAE). Additionally, she serves as the President of the Southwest Chapter of AAAE, where she is also a Certified Airport Executive. She earned a Master's degree in Aviation Management from Embry-Riddle Aeronautical University, and a Bachelor's degree in Business Administration from the University of North Dakota.
Geoff Neumayr, SE
Geoff is the Chief Development Officer for the San Francisco International Airport Planning, Design & Construction Division and oversees the planning, design and construction sections. He has over 34 years in design and construction professional in both design & construction. Geoff is currently responsible for the Airports $7.3B capital improvement program. Under Geoff's leadership the Airport has completed the renovation of Boarding Area E & Terminal 3 West as well as the new Air Traffic Control tower. He is a big proponent of the team concept for the design and construction of public infrastructure projects, and is a proponent of the use of Progressive Design Build as implementation approach for integrated project delivery.  Geoff currently serves on the Dean's Council for the Cal Poly San Luis Obispo's College of Architectural & Environmental Design. He also serves as Chair for the Airports Council International Project & Construction Delivery Group, is a member of Airports Council International Operations & Technical Committee, serves as a member on the International Partnering Institute's Board of Directors, is a member of the Design Build Institute of America's National Board of Director's, and is the Chair for the Design Build Institute of America's Progressive Design Build Committee. He is a graduate of Cal Poly with a degree in Architectural Engineering.