Sep
29
Thu
2022
ACEC BBC: Transbay Joint Powers Authority Downtown Extension (DTX) Phase 2

@ SF City Club
Sep 29 @ 11:30 am – 1:00 pm
Thank you to our sponsors!
GOLD SPONSOR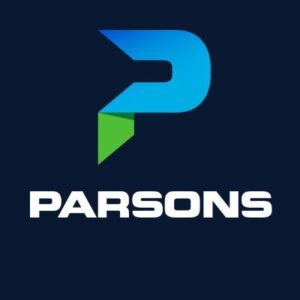 SILVER SPONSORS
Program:
CHECK IN/NETWORKING BEGINS 11:30 AM
PROGRAM STARTS 12:00 PM
PROGRAM ENDS 1:00 PM
Purchasing a ticket means you have read and agree to follow our Harassment and Misconduct Policy.  
Not sure if you're firm is a member? Check out our Membership Directory
Speakers:
Alfonso Rodriguez, DTX Project Director, joined TJPA in July 2021 as the Downtown Rail Extension (DTX) Project Director following a career spanning three decades in the public and private sectors including executive leadership and project management roles. As Project Director for DTX, Mr. Rodriguez provides leadership to the project delivery team and through collaboration with partnering agencies and stakeholders, is responsible for delivering Phase 2 of the Transbay Program, the Downtown Rail Extension, that will extend Caltrain commuter rail and California's future high-speed rail service to the Salesforce Transit Center in downtown San Francisco.
Anna Harvey, DTX Deputy Project Director, joined the TJPA in January 2022 with over a decade of experience in both the private and public sectors. She started out as a consultant on the final design and tunnel construction of the San Francisco Municipal Transportation Agency Central Subway project, then progressed to roles in program management and engineering for California High-Speed Rail. Ms. Harvey then spent six years working on a mix of funding, highways, and rail and station planning for the San Francisco County Transportation Authority and the San Francisco Planning Department.
COVID 19 Protocol – please bear with us as we balance safety and hosting in-person events
If you are feeling ill, symptomatic, or have tested positive for COVID, please stay home.
PROOF OF VACCINATION MAY BE REQUIRED BY RESTAURANT, CITY & COUNTY OF SF, AND/OR ACEC
Wearing a mask is highly recommended: Know when masks are needed | San Francisco (sf.gov)
Please bring a mask, just in case
If City & County of SF, Restaurant, and/or ACEC decide this in-person event is a safety issue, we will make every attempt to transition to a virtual event and provide refunds to registered attendees and sponsors.
No unregistered walk-ins allowed.  If you are paying at the door, please use the "Pay by card, check, or cash at door" online ticket option to register
Forging, presenting, and using fake COVID 19 vaccine cards and/or test results are illegal activities. Information on reporting can be found here.